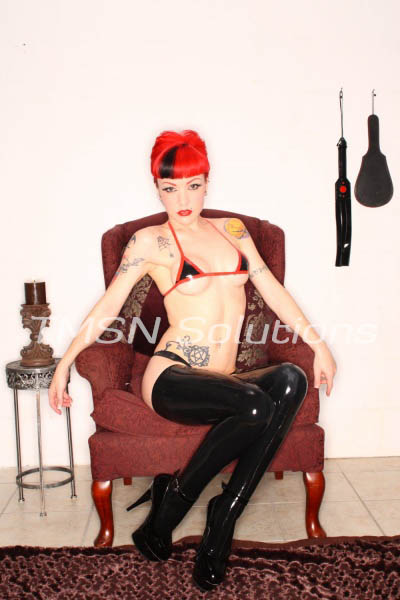 844-332-2639 ext. 205
Introductions are in order. You are beneath me. I am Austra.  It's a pleasure to meet me, I'm sure, and pleasure is what I deal in. I'm the girl your mommy warned you about. I'm the bitch you never had the guts to talk to. I'm the redheaded intelligent deviant that can fuck up everything for you.
I like to fuck. Every kind of fucking imaginable. Your body. My body. Your mind. Your life. Your soul. Your wallet. Your family. Your friends. Everything about you is something smooth, soft, and willing for me. You'll find there's no other ways about it, pet.
I will hurt you. I will please you. I'll love you and hate you, mock you and torment you, everything you can imagine, as long as you do everything I say, and never disobey. Of course I know what a bad little bitch you can be, but I'm very patient. I expect you to make mistakes, because I love to punish.
Give in. Taste something you never had, don't be afraid. You'll have me. What else do you need?
Austra
844-332-2639 ext. 205