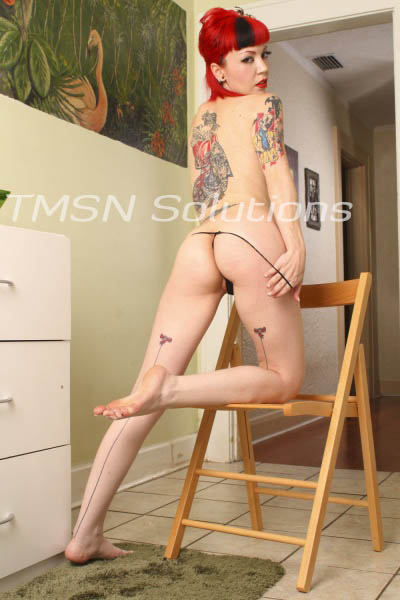 844-332-2639 ext. 205
Close your eyes. Empty your mind. Shouldn't be hard, idiot. Not much in there other then your own pathetic desires regardless.
You're being strapped to the chair. Its in the center of the room. Everything is tied and secure, you can't barely move anything, other then a small amount of slack with your hand upon your cock. You can keep stroking it. Who'd imagine a faggot like you couldn't.
No door. There was light but you don't know from where. And then the off blue stattaco glow of a monitor in front of you, your head is strapped down. You can't move. Just squirm.
Your mind is going to be rewritten. Every. Single. Thought.
You're going to be a dumb cumslut cock lusting braided whorish bimbo. You've got no choice in the matter. The girl on the screen says to obey. She's the only thing there.
One voice in either ear. So soft, so sensual, so femine, each one telling you more and more things about your new life.
You girly little cumslut. You won't remember your own life anymore, so may as well listen to what the pretty girls want.