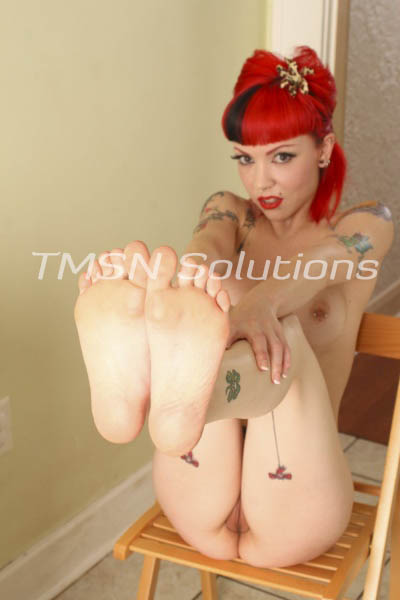 Approach bitch. I know you're there. Was listening behind the closed door that good for you? Did you like hearing that stud get his fucking fantastic cock rubbed by my pretty feet? Well its your lucky day, loser. I have a treat for you. Do you see how my feet are a little shiny? A little wet?
That's right faggot. My feet are dirty. I'm going to give you a treat. My toes are covered in cum, my feet are so yummy anyway, suck it off. Clean them. Mmm, that's a good boy, lick my superior man's cum off my pretty feet, thank me for it. Thank him for it.
I see that look of humiliated rapture in your stupid face, you're such a pathetic little bitch, aren't you loser? That's right, I'm going to push my feet into your face too. Rub my mans cum on your stupid little head. Force you to gag on my foot. That's right you little bitch.
Aww, you're jealous aren't you? But you're jerking that worthless cock so much you spunk sucking faggot. Is this a turn on for you? I know for a fact you feel like you're 2 inches tall, but hey, bigger then your fucking dick. You're sitting there, playing with yourself you little faggot, dreaming about sucking the cum off my feet, aren't you?
Bitch. You're so fucked up its hilarious. Maybe I'll have to do even nastier things to my feet to see just how much of a pathetic pig you are. I will if you think your worthless little penny bag is enough to please me. You're too poor to ever afford something decent, let alone perfection like me, but maybe if you save and work hard, you might get me to spit on you while I laugh.
Fucking idiot. Haha.