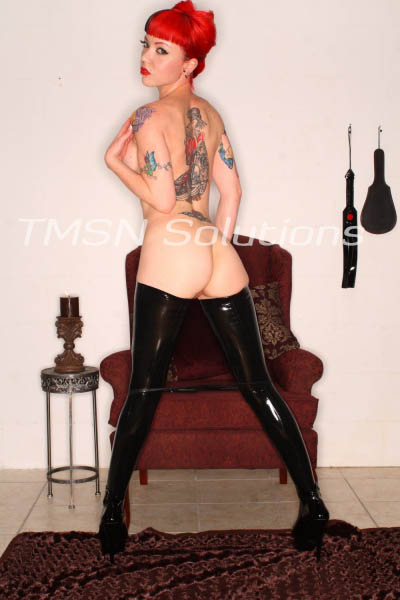 844-332-2639 ext. 205
To poor to just pay me for phone sex, so you think you have the right to just chat with me endlessly. No need to call, you can just nag me endlessly then? Fucking loser, even a single second with me is golden from the first to the last you faggot. But its so expensive, I feel like I should be able to speak with you some to be able to hang out, that's what you think right? But come the fuck on, do you think that's an excuse?
You should be fucking thanking me, but better all, just pay me. Your fucking money, your life, your thoughts… everything? They belong to me slut. Then clearly you should be giving me everything you have. This isn't about you, you're just a little cock stroking beta bitch. But of course you already know this don't you? You want to lose control, don't you? Then give it up. Give it to me, surrender to your desires, and give in. You're already doing it now.
You're just sitting there stroking yourself like a little idiot, already  Fantasizing about me taking over your life, abusing you, manipulating you. You pathetic bitch, that's all a loser like you really wants. Just pleasure, just playing with yourself, just being a selfish little bitch. But that's alright, I don't care what a fucking failure you are, I just want to take everything away from you.
So how do you really want it, then? Being a pathetic cuck that doesn't ever get what you want, or being a real man? As if you could ever be the latter. No bitch, you want to be destroyed, so fucking pay me so I can.
Mistress Austra
Click here to read one of my bio's, slut.
Click here to read another one.