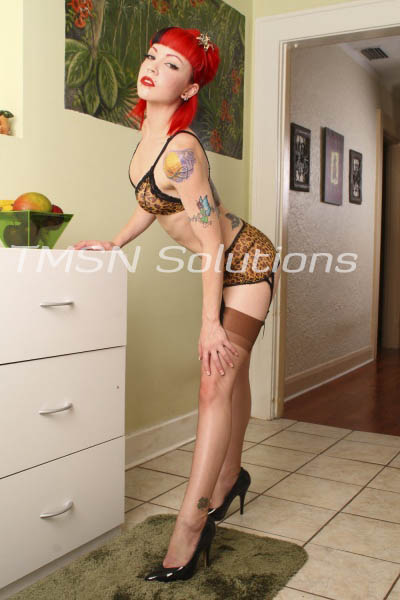 844-332-2639 ext. 205
Back again so soon luv? My my, you may just be an agreeable bitch. Since you're wanting to gaze at me and know more, I'll happily tell you all about me. But of course you want a taste. That's good. Taste is important. How about a taste of the things I like.
First, who doesn't love a good fuck. I love a good dick. My desire is to lick it and torment it, letting it get near to explosion but not pushing. Occasionally I love to leave a shoelace tied around a cock in a knot. Sometimes I love to bite foreskin. The best way to get a good first start to a day is one I adore, because I love to fuck outside. I love to ride a man in the mud of his front yard and telling him he better do it fast and right, or someone will say. Another thing I love is to fuck in married mens beds. I love to fuck their wives, sometimes before, sometimes after and occasionally doing.
I love to treat people like dogs.Of course, I love to fuck with your perception of self. I'm prone to smoke if someone is ******* afraid of it or doesn't like it. But of course I like to make people be whores. I love to spend your money. I love to beat people. Spank them. Hurt them. Then Hurt them emotionally. Finally, hurt them physically, hurt them socially.
I love to fantasize about crushing out a spark of fire under my pretty heels. I love to think someone doesn't have enough money to get what they need because they spent it on me, what they desire.
Most of all? I love to push boundaries. I doubt you have any I'd ever respect.
Austra
844-332-2639 ext. 205